Hybrid App Development Service
What are hybrid apps? Just like any other app, you can install a hybrid app on your device, on any mobile platform, but you can also use it on a web browser.
The Advantages of a hybrid App Over a Native App
It doesn't have a complicated development cycle making it cheaper to make. It takes about 7 days for Apple to accept an app into the App Store, but it can take longer depending on the time of the year that you make the submission.
This includes first-time submissions and updates. The good thing about a Hybrid App is that you don't have to wait for the submission to be accepted when you make any accepted to the App Store, but as long as you didn't modify the native code.
When developing a Hybrid App, you use the common programming languages for web developers i.e., CSS, HTML, and JavaScript. However, with Android or iOS, you have to use different programming languages. This means that it's time and cost-effective to build hybrid apps.
The Hybrid App code is written once and you can apply it across all mobile platforms.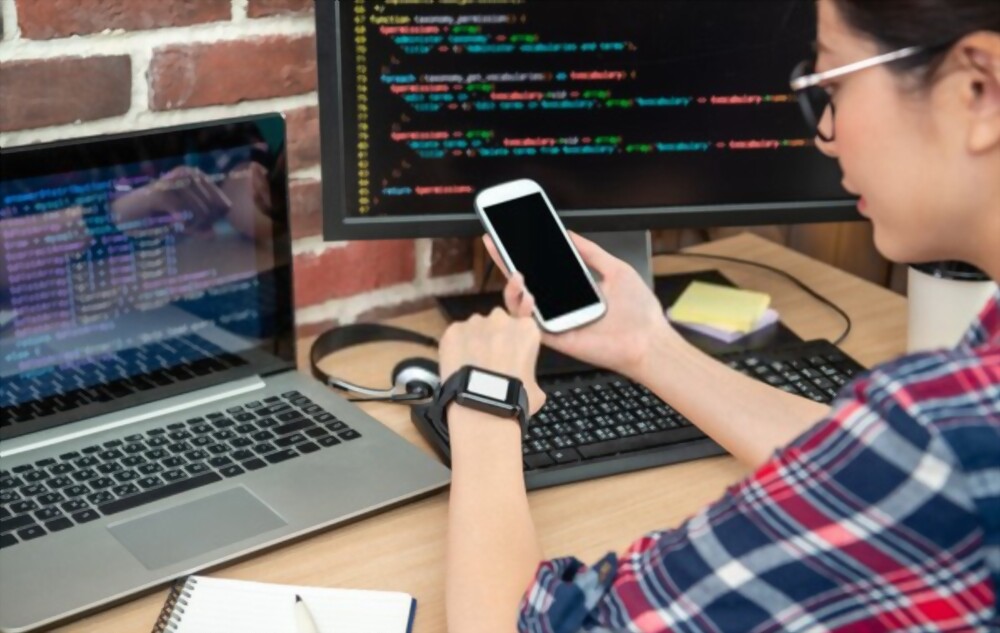 // Hybrid App Development
Our Hybrid App Development Services
At Bala Group Technologies, we design and develop quality and resourceful hybrid mobile apps that will make it easy for you to compete and excel in any field of operation.Our Hybrid Apps give users easy access to information, they work when the device is offline and are affordable. We have a team of skilled Hybrid App developers, who have a vast knowledge of using Xamarin and Native.
From idea to prototype to developing the final product, including adding new features and more, we work with you throughout the entire process.It doesn't matter the type of mobile application that you want, whether native, hybrid, or progressive, we will assist you.
01
Hybrid App Design
We work with our clients and we apply our experience in creating mobile apps to come up with mobile application designs that appeal to your target audience.
02
Hybrid App Development
We develop a fully functioning and visually appealing application using Xamarin and React Native.
03
Hybrid App Testing
We thoroughly check our apps, run scheduled code reviews, conduct performance checks and debugging issues, and then fine-tune the application for the best results.
04
Hybrid App Maintenance
We run maintenance checks of the Hybrid App on peak load times to make sure that it's working to perfection. If our team detects any issues, they'll lower the downtime and increase the app's performance to handle more users. We help businesses work without having to worry about app maintenance and performance.
What Do You Get with Bala Group Technologies?