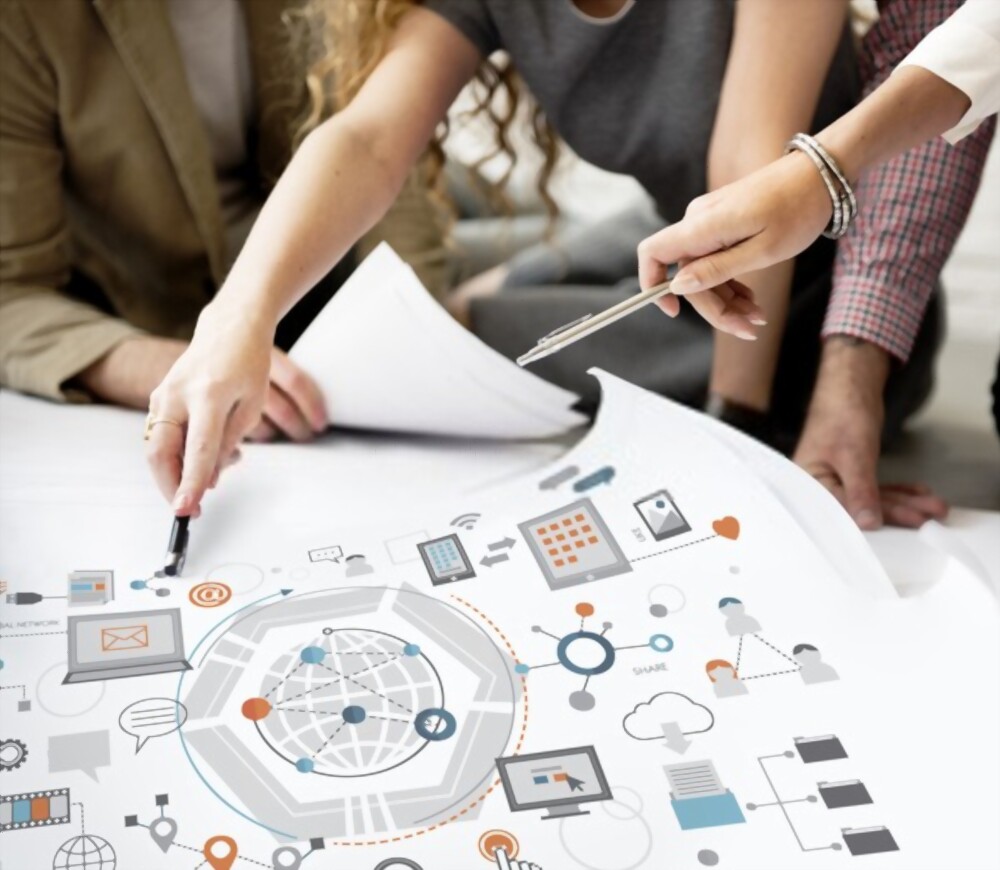 Search Engine Optimization
Search is the means through which we all navigate the web. To be listed at the top of your customers search results, you need to compete against an incomprehensible amount of competition. Furthermore, if your business is not visible in Google search then your business is not visible to your customers.
We specializes in producing high-quality applications in record time for a surprisingly low cost. We can do this because of our extensive testing procedures that ensure that our final products are easy to maintain, dependable, and scalable. Furthermore, we combine expertise in testing with expertise in web domains, maximizing the effectiveness of our quality assurance and web-testing procedures. We test our products in controlled test environments, using both automatic and manual tests. We create customized tools as needed in order to meet our clients' requirements.
For many businesses, your website is your business card and represents the key element of communication to your customers. Even if you do not conduct all of your business through your website, it may become the deciding factor when choosing you over a competitor.
The most efficient SEO analysis strategy to help you Make the Web better.
01
Web SEO Analysis
Build an SEO report for your web pages by analyzing all the known Ranking factors. This will get the Indexing Info, Traffic Reports, Reputation & Social Media Data, Backlink Info, Keyword Analysis & Detailed Diagnostics.
03
SERP Analysis
The SERP Analysis is an innovative Tool that analyzes the Search Engine Results of a keyword, produces useful Statistics and provides recommendations to the action plan in order to achieve high rankings.
02
Web SEO Spider Analysis
Web SEO Analysis Spider is to analyze your entire website, crawl it just like a search engine and evaluate your on-page optimization, domain strength, link architecture, backlink.
04
URL Analysis
Analyze a list of URLs ranking factors, detect the strongest pages, analyze your competition and evaluate your SEO.
01
Back-Linking Analysis
02
Link Structure
03
Link Evaluator
01
Keyword Structure
The Keyword Structure tool will evaluate the intensity of the competition for a list of keywords, it will estimate the difficulty and it will give you insights on how to structure your SEO campaign.
02
Keyword Ranking
Monitor the Rankings of your site & compare your results with your competitors. Search for a List of keywords & put to competition a List of domains to discover which one is best ranked in Google.
03
Keyword Research
The Keyword Research tool is developed to allow you to get a complete list of related keywords along with Statistics such as Query Popularity, Relevancy and Search Volume.
04
Keyword Analyzer
Analyze your page's content, perform on-page optimization, find the Keyword-Rank for each keyword phrase and get the relevance of your title, keywords, metatags and HTML headings.
01
Domain Analysis & Evaluation
The Domain Analyze is an SEO Tool that helps you to Analyze and Evaluate the Authority and the Strength of a list of Domains and to compare them for several SEO factors.
02
Domain Information
Get in one click the current status of your domain name, including domain age, indexation & Archive.org, robots.txt content and WHOIS records.
01
Indexed Pages Verification 02
Duplicate Content Validation 03
HTML Validation 04
PageRank Check 05
Data Center PageRank 06
Performance Analysis 07
UI Performance Analysis